Courses for Healthcare Providers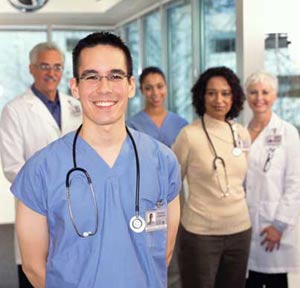 Healthcare Providers

As healthcare providers we have a greater responsibility to maintain our credentials for our patients. Whether or not you a taking a class for the 1st or 12th time we offer a wide range of courses for practically all areas of patient care!

As with all our classes we provide an efficient and enjoyable learning environment, as we know your time is vital in returning to your patients to care fo them.
---
Healthcare providers
(but are not limited to):

Common Healthcare Provider Courses

Registered Nurses
Licensed Practical Nurses
Nurse Practitioners
Nurses Aides/Assistants
Medical Assistants
Doctors (MD/DO),
Physicians' Assistants
EMT
Paramedic
Fire
Police
Respiratory Therapy
Life Guards
etc...

Basic Life Support for Healthcare Providers (BLS/CPR)
Advanced Cardiovascular Life Support (ACLS)
ECG & Pharmacology
Airway Management
Pediatric Advanced Life Support (PALS)
Pediatric Emergency Assessment, Recognition, and Stabilization
Pediatric Intraosseous Access
Pediatric Status Epilepticus
Coping with the Death of a Child
Catastrophic Illness in Children
Critical Care Review Course (CCRN)
Certified Emergency Nurse Review (CEN)
and many more...
---
We maintain a registry of friendly certified instructors and expert faculty. We are able to recommend and tailor a course to suit your needs. We are flexible to bring the course and equipment and train your staff at your site, or you may attend a regularly scheduled class.

Click here to view our Monthly Course Schedule

, or

click here to contact us for a private course for your group

.